Our communication with people can change dramatically in the future and it can be less challenging for us to keep in touch with our loved ones. Instead of spending a lot of money to visit our family, we will have the opportunity to really feel that they are in our presence, physically.
If someone you love is away all year, you might have a chance to spend Christmas with them thanks to the future age of technology. We've put together a list of ways that interactions with our most beloved companions could change in the future.
Why Your Relationship Changes Over Time
We may have the ability to detect cheating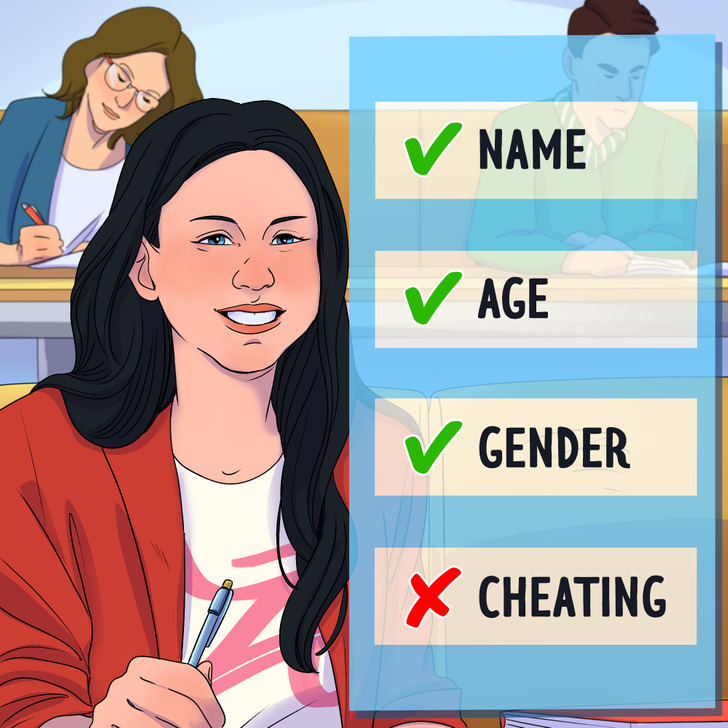 Many students are getting super creative with cheating methods, and this opportunistic behavior could end with the implementation of facial recognition systems in schools.
This system will be able to decrease the chances of cheating by analyzing students' faces against their identity and graduation photos, which is even more accurate than their fingerprints.
As a result, this new era of facial recognition will be able to detect lies and there will be more justice among students.
Matching our partners for their behavior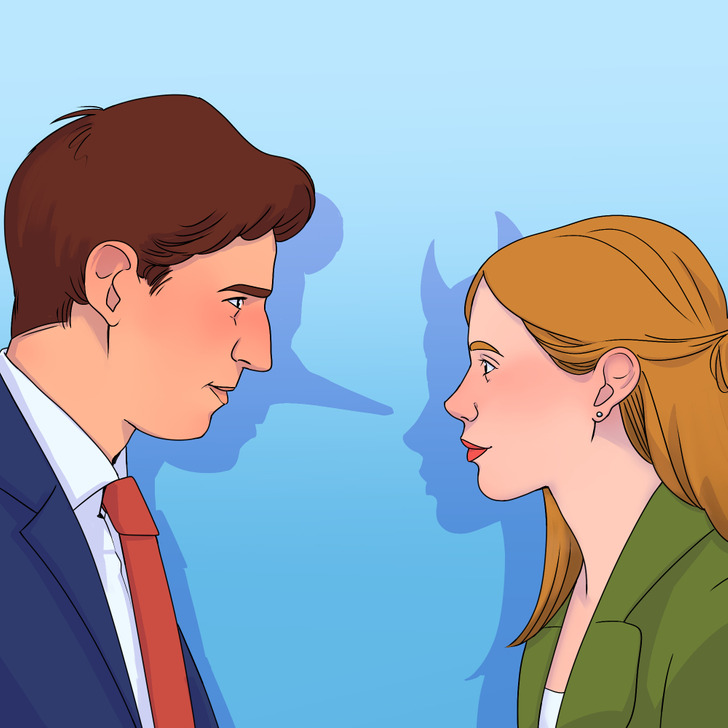 We all know how difficult it can be to talk to someone you just met and describe yourself – going through these early stages of meeting someone can be quite overwhelming. That's why it might be possible to track someone's behavior, how he acts in certain situations.
You can have the option to not only see what someone looks like physically, but also to see their lifestyle patterns and see if yours match theirs: where they go, what they do during the day, etc.
We may be able to use our 5 senses online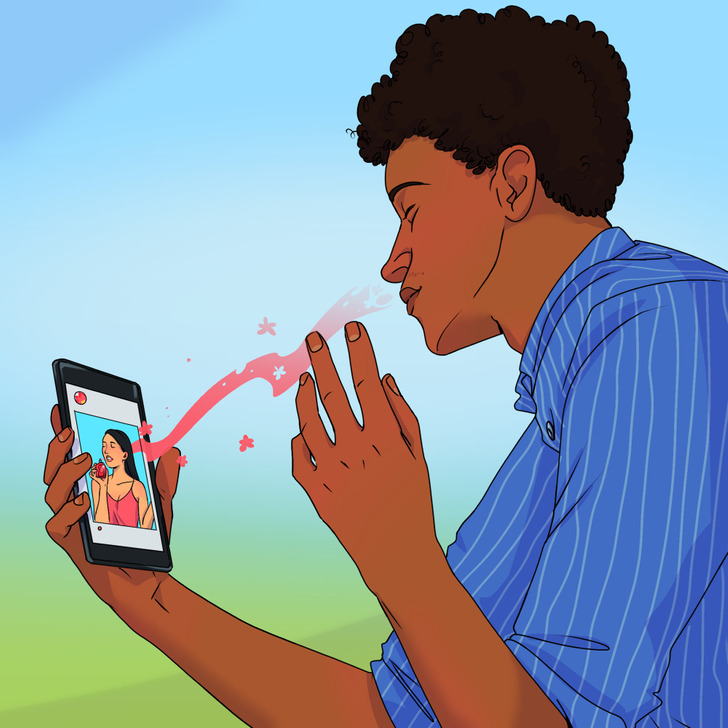 There may come a time when you can use all your 5 senses to feel like a person! The technology will be able to share data so fast that it can be simulated in your online video call encounter with a person.
As a result, you'll spend a lot less time learning about the person—it'll be like dating in real life, only in your own home.
We may be able to connect with our autistic loved ones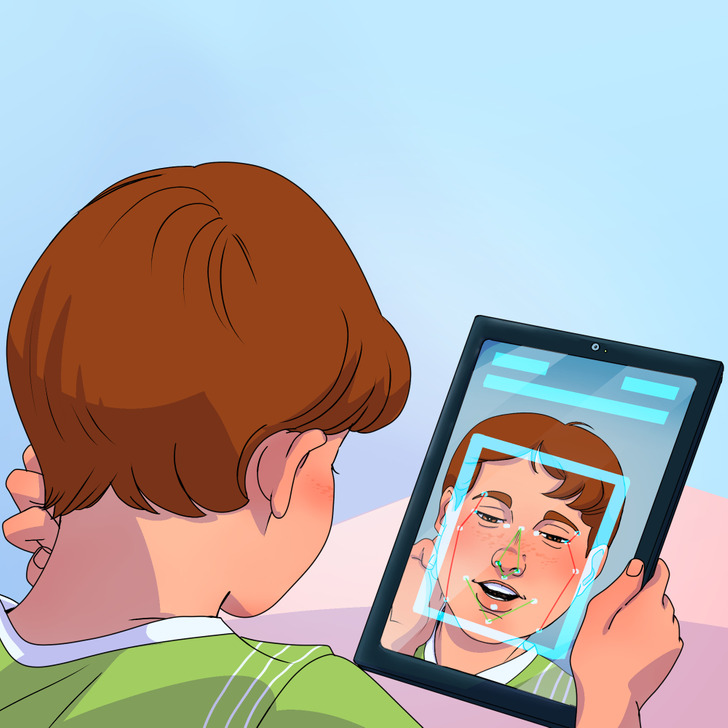 As our world becomes more technology-oriented, experts have created a device that recognizes people's emotions and moods through gaming and simply spending screen time together. It may be able to detect anger, happiness, sadness, and more, very accurately.
What's even better is that it not only detects human faces to detect emotions, but also our voice when we talk to each other (our heart rate, pupil dilation, etc.). We may have the opportunity to feel more connected to our autistic loved ones, in a humane way!
We may be able to get advice during an appointment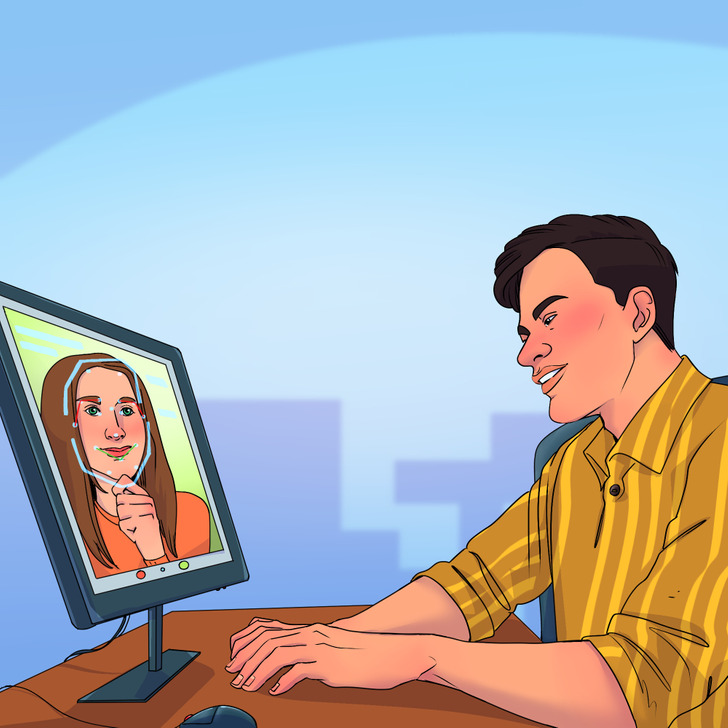 In the future, the information will be prepared much faster and people will be able to receive feedback on what they are doing and receive some advice on what to do next during the meeting, from the beginning of the conversation to the end, including conversations as jokes. . . they should tell their potential partner.
It will not only guide you, but also analyze how your body language changes in certain situations and tell you what to do next, from eating something to moving to a place with a different room temperature. Also, it can help you know if you should marry that person.
Online dating can become a safer environment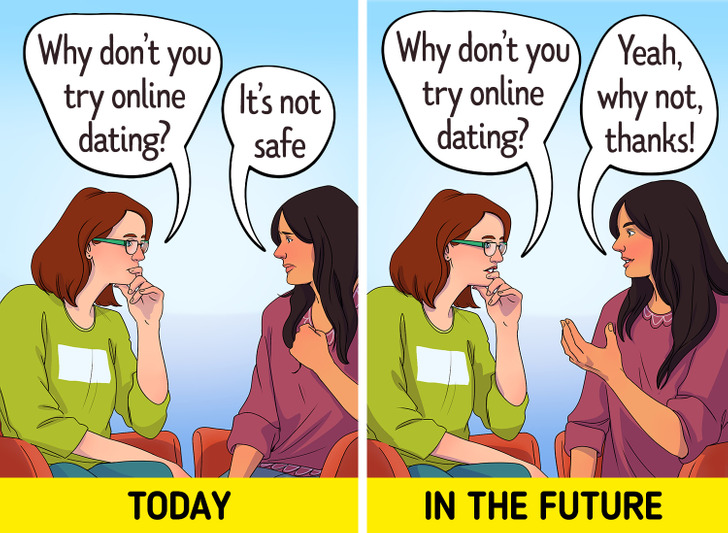 Instead of being scared of a scary guy online whose intentions you have no idea, there might be an alternative way to meet someone safely.
The technology could advance in ways like filtering out fake accounts with inappropriate content. You can automatically block some users whose goal is not good intentions.
In addition, there may be a way to create individualized recommendations – a smart filter that provides information about your hobbies and interests, goals, etc.
Which point was the most captivating for you? Did any of the above options surprise you?