If you plan to study abroad, it is important to make sure you are prepared so that when you arrive you will know what to expect and enjoy studying and living in a foreign country.
Popular study destinations for Indian students
USA
The United Kingdom
Australia
Germany
Canada
For most Indians who come to study in Australia, Europe or the United States, this can be a bit scary. There are a number of basic things you need to know that will make your student trip a great experience.
Things to know before studying abroad
1. You must be well informed (research)
A basic step before moving to another country is to search for information and resources on the Internet.
If you know someone who studied where you are going, it is the best way to extract a variety of information.
You can contact the university staff to ask about your stay and level of study.
It is always better to be well informed about the country's weather, as this will help you pack.
You should have information about the exchange rate and carry enough money until you find an ATM or open a bank account. You can carry international debit cards, which can be used anywhere in the world, and these cards are readily available at any nationalized bank in India.
2. Bag packing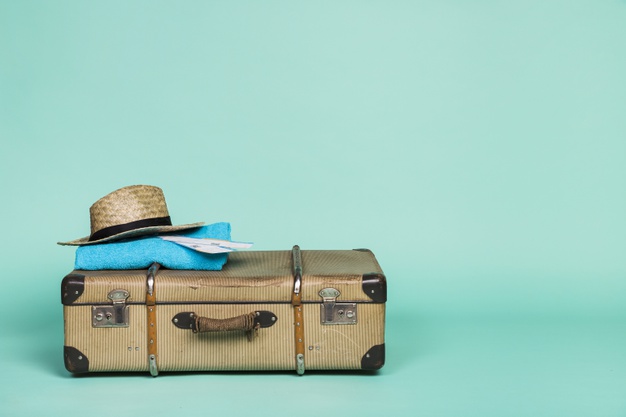 Make sure you bring all the relevant documents and visas to be able to study in the country of your choice.
Sufficient prescription drugs for the duration of your stay.
Electrical adapters: Since the shape of the plug differs between continents, it is one of the essential things to carry with you.
Laptop and mobile chargers.
Winter in some countries is totally different from what we experience in India, so bring plenty of warm and waterproof winter clothing. Also, bring warm sweaters, jeans and shoes, a coat/jacket, a special occasion outfit with you.
Travel book of the country you are going to visit.
3. Prepare to live in a foreign country
From a cultural point of view, Australia, Europe or America are diverse and very different from India. While you may be worried about sacrificing language and being criticized by locals, the reality is that people appreciate your efforts to embrace their culture. Knowing the local language will greatly benefit you when shopping and traveling, as English is not necessarily spoken in all countries.
Try to learn a bit about the history and political context of the country you are visiting, so that you can become more familiar with the people there.
4. Student accommodation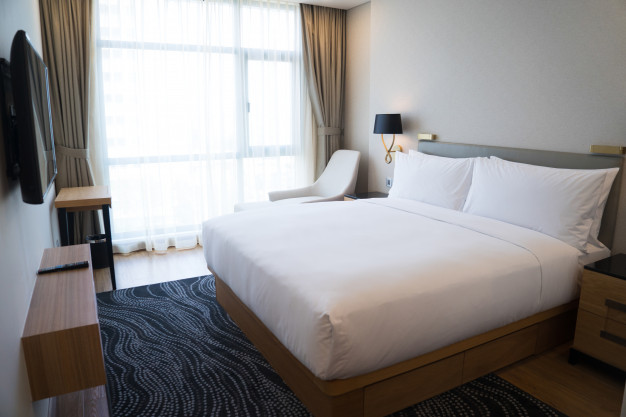 You can contact your university for accommodation facilities and they will usually help you with this.
You can register in www.hostelworld.comwhere you can get an idea of ​​cheaper accommodation in many countries.
Also, sign up for isic.org to obtain an international student identity card. You will benefit from discounts on accommodation rates in many places.
5. On arrival
The first thing you need to do is register with the Ministry of the Interior within 24 to 48 hours. Registration will help you legalize your stay in that country, and can then help you obtain temporary residency.
However, there are different rules for different countries that you will need to fully understand.
The next important step is to register with the local Indian embassy. It is of great value because you will find people with whom you can speak in the Indian language and this will reduce the feeling of homesickness a little.
They can also help you solve any of the problems you face in the country of your stay. Also, they host a variety of programs related to Indian culture, which can be a source of entertainment for you.
6. Bank account
It is recommended to obtain a bank account in the country you are studying. This will allow you to pay bills and keep your money safe. To do this, you will need a passport, proof of residence, and proof that you are a student.
7. Earn while you learn
There are some jobs called 'blue collar jobs' that can offer you the opportunity to work part time, so you can earn some extra spending money or entertainment.
For these jobs, as well as the ones you will do if you decide to stay in that country after you graduate, a work permit may be required. It is very important to verify these details in order to respect local law and work legally.
8. Scholarships for international students
You can talk to your respective universities about the finances that will be available for your studies, or you can also find some outside charities that may offer financial help in the form of a scholarship to study abroad.
In addition, you can access the opportunity portal website and see what scholarships are available to you, depending on the country in which you want to study.
9. International calls
Live far away from the country and people will make you call India often. In that case, you can ask if my current phone will work in a foreign country and the most likely answer is yes.
However, you will need to change your SIM card and buy a new one. After that, you can activate an international package to call India at very cheap prices.
Another way is to use Skype or Viber from your laptop or computer, which will allow you to have a free video chat with your closed.
You can also use the social networking site Facebook to video chat. I don't think young Indian students will have a problem going back home. What do you think about?
10. Travel
Here, the international student ID card I suggested will be valuable for cheap travel expenses. It will also allow you to shop at various shopping centers, where you can get a good discount with this card.
The best way to travel is by using local transportation such as buses, trams and trains. You will receive passes for buses and trains, which will significantly reduce your expenses. You can also hire a taxi, but it will be quite expensive.
Folks, here are some basic things to know while studying abroad. I hope you enjoy your stay and also appreciate the enormous natural and cultural beauty that awaits you.